Introducing India to a future of abundant protein
Tropical Animal Genetics and Sapience partnered to positively impact the Indian dairy, poultry, and aqua sectors
Food producers globally are faced with the challenge of increasing productivity in the midst of depleting resources. In the face of a global food crisis, Sapience is helping companies like Tropical Animal Genetics introduce innovative ways to do more with less and reshape the future of food production in India.
Introduction
Tropical Animal Genetics (TAG) is an animal genetics innovation company, with subsidiaries in livestock and other protein-related industries. TAG wanted to bring their knowledge and expertise in the bovine industry into India. The global strain on resources to grow sustainable food continues to impact countries everywhere – especially heavily populated regions like Asia and sub-Saharan Africa. And with its rising demand for protein, tech talent, and innovation opportunities, India is the country with the highest potential for TAG to create real-time, real-world impact on food production. However, TAG needed strategic guidance in understanding and gaining entry into the Indian agribusiness industry, and in defining the company's corporate strategy.
Sapience's expertise and ability to open the doors to dialogue on innovation and technology was just what TAG was looking for.
The Challenge
TAG and TBG's biggest challenge was acceptance. Genetics is a much debated topic, with advocacy and opposition in equal measure. The truth is, a responsible use of genetics at a cellular level reaps great benefits for all stakeholders, but primarily for farmers and food producers. It's about refining the gene pool to ensure that the most desirable genetic traits get passed on from one generation to another. Moreover, by virtue of cellular-level genetic improvement, TBG's product range is unique and unlike anything that currently exists in India. Starting with milk – the most non-controversial protein in India – TBG's innovations help Indian farmers and food producers boost milk yields from their livestock and promote better animal health.
TAG's proprietary species- agnostic breeding platform that allows for breeding of animals in the lab at a cellular level as opposed to the traditional approach of breeding with whole animals.
Changing perceptions and creating new opportunities for innovation
Sapience helped TBG understand the dairy market in India and opened the doors to dialogue with some of India's leading dairy customers. They helped potential stakeholders understand the benefits of innovations in dairy genetics and TBG's products that would result in increased production of milk, putting the country in a better position to meet the projected demand of 210 million tonnes of milk in 2020. Using the cumulative knowledge and industry experience of its team members, Sapience arrived at a strategic plan for TAG as well as TBG, then mapped out and refined the bovine genetics story for TBG in India. This was followed closely by research units being set up in Andhra Pradesh, to support and accelerate the commercialisation of TAG's innovations.
Sapience also identified poultry as one of the biggest opportunities for TAG, as India is the third largest producer of eggs and fourth largest producer of chicken meat in the world. The poultry sector in India is one of the most organised agricultural sectors. So, GallusGen, TAG's poultry subsidiary, was the next natural step for TAG's growth.
Sapience took the lead on setting up GallusGen, with a council member from the core team acting as the company's CEO. They then identified partners to invest in the company, as well as global and national research institutes–such as Roslin Institute, Edinburgh and Tamil Nadu Research Platform on Veterinary Biologicals (TRPVB)–to engage with and further the genetic improvements in avian species. GallusGen has also partnered with one of the largest poultry companies in the world and is working with the biotech department in the Indian government to bring about a sea change in the welfare and productivity of livestock, poultry, and currently, aqua.
Facilitating the next milk revolution in India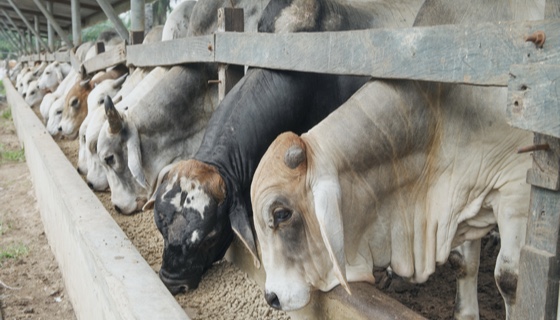 TAG's technology could increase the productivity of the avian species and improve the livelihood of farmers rearing indigenous species.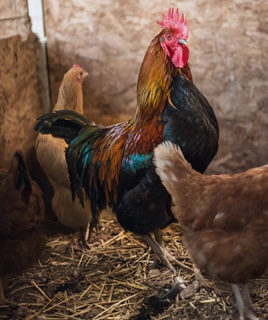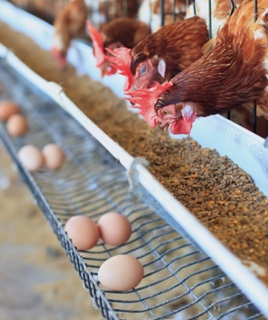 Sapience helped us make the right decisions at the appropriate time, introducing us to the industry realities of the bovine and poultry market, arriving at an entry strategy and iterating it as we moved forward. Their experience and reach into the poultry industry was very strong. They are the right partner for us to introduce our technologies into a market as complex as India.

Dr. Pravin Kini
Founder, Tropical Animal Genetics
Protecting the future of protein, securing the future of food
With strategic insights and subsequent operational support from Sapience regarding market entry and organisational development, TAG was able to create new revenue streams for its business. Now, in partnership with Sapience, the company is all set to transform the way milk, poultry and seafood production will take shape, leading the innovation changes in the country. The impact is at the production level. It is as real as it gets. And it lays the foundations for others in the industry, opening the doors for more innovations that will help ensure everybody's Right to nutritious and protein-rich Food.
Result Areas
Strategic Planning & Development
Market Access
Product Registrations
Product Launch
Due Diligience
Would you like to learn more about redefining agribusiness?